Carpeting: Saxony (plush)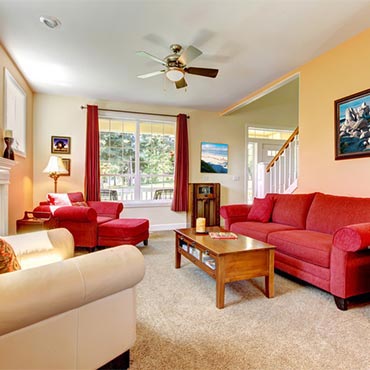 This cut pile carpet is made from straight, untwisted yarn. The cut ends blend together to form a smooth, level surface. This luxurious carpet is suited for formal settings, because it shows all footprints and vacuum marks.
Brand Overview
---

Since 1866, Masland has insisted that its carpets and rugs maintain the highest quality.
---

More than anything, carpet manufacturers like Mohawk have your specific lifestyle in mind. That's why we innovated the softest, most family-friendly and pet-friendly carpets ever. Our carpet stands up to high-traffic wear and resists life's spills and stains like never before. With so many colors and textures to choose from, there's no reason to put off buying new carpet. With Mohawk, you're sure to find carpeting that suits both your lifestyle and your budget.
---

Dixie Home offers an array of high fashion, trendsetting,broadloom residential products. These highly differiential products use premium yarns and offer the consumer above average styles and performance.