Modern / Contemporary Rugs
Area Rugs: Modern / Contemporary Rugs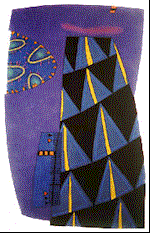 Today, hand or machine made pile rugs in graphic, contemporary designs are produced. Although those by 'name' designers and one-offs commissioned for hand-weavers are obviously expensive, cheaper massed produced versions can be very reasonable.
Brand Overview
---
Dynamic is striving to be ahead of fashion and color and make a fashion statement in the market .
---

All products are produced in Italy and stocked in South Carolina. Radici USA does some finishing of area rugs (cutting and surging of runner) to accommodate our growing customer base.